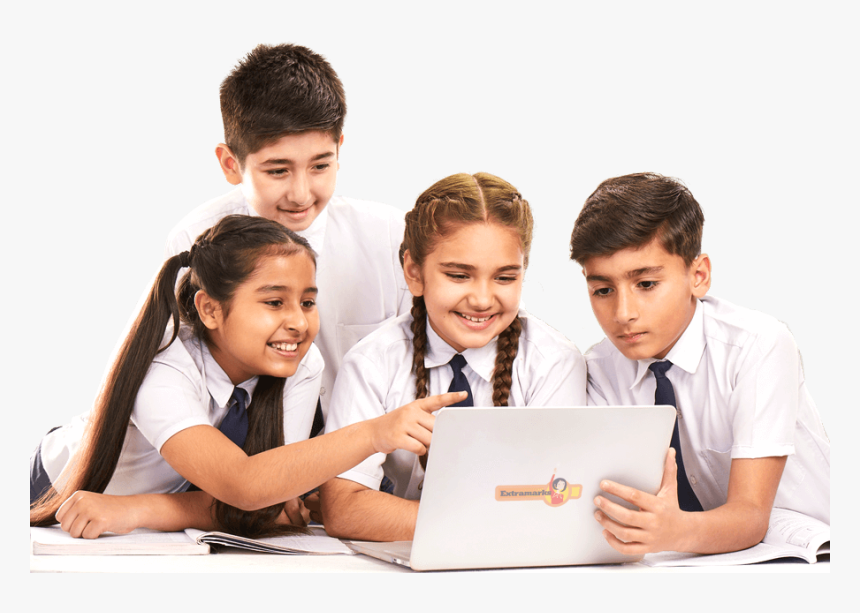 The academic curriculum of our school is student centric. It has been prepared with the aim of imparting quality education with innovative pedagogy designed across grade levels. The aim is also to cater to the educational, social and emotional needs of students. The learning is
To impart with excellence, quality education along with student centric activities.
To reach the educational, social and emotional needs of every student.
To go ahead with the policy of Joyful Experiential Learning.
"All human beings are born free and equal in dignity and rights. They are endowed with reason and conscience and should act towards one another in a spirit of brotherhood." Thus, DIS Pune looks forward in shaping the attitude and skills of the students in order to make their work more conscious. We aim at raising the importance of the school environment, attitude, values and practice in connection with human dignity and the rights of children in everyday life by raising awareness.
The environment of studies at DIS is quite interconnected and interdependent by nature. At DIS, it is seen that students are aware of the wider world and have a sense of their own role as a world citizen. Also students show respect and value diversity. The students have an understanding of how the world works and thus are passionately committed to social justice.
Our Approach
Teaching Pedagogy
Collaborative Learning Strategy
Collaborative learning strategy in education also known as cooperative learning or learning from teamwork is a part of our teaching pedagogy. Division of learners into small groups consisting of usually three to four members, who are given specific duties (common goals). It encourages students with mixed abilities to work together by promoting small group activities, or full class activities, by verbally expressing their ideas and responding to others.
Exploration Techniques
Exploration in teaching helps to improve students' self-learning, open their minds to learning and creativity, as well as to better understand the subject and improve their communication skills. This is done by assigning a group of students to collect and present information about a particular topic.
Visualization Techniques
Photography and visualization is an innovative teaching method used in the DIS classrooms. It may be very difficult for students to understand offline facts and theoretical framework because structured knowledge associated with concepts, which includes the ability to visualize these concepts, may increase the ability to impart knowledge, and thus a deeper and longer understanding of what is being taught. Graphic presentations are an easy and practical way to help students understand and organize their ideas with visual presentations. This method can be used for any type of lesson that requires writing, planning, problem-solving or decision making.
Blended Learning
Here we intend to have courses which integrate Online with face to face activities. Also we intend to start courses that are taught both in the classroom and at a distance. We look forward to engaging students on computers blended with traditional teaching. At DIS, we have devised the digital library concept wherein through getEpic platform, library books are assigned to students and the student's progress is also being tracked.
STEM Learning
The acronym stands for Science, Technology, Engineering and Mathematics. Knowledge of STEM has become of vital importance in a world which is increasingly reliant on digital technology. An approach to teaching science, with offline and online activities to support students learning from home is incorporated into the teaching pedagogy. At DIS we have introduced the STEM learning concept which involves hands-on, experiential learning and collaborative work.It helps in the understanding of concepts in the real world. The students are provided with STEM lessons that would immerse them in hands-on inquiry and open-ended exploration.
Bridge Course
As the students take a step towards a higher grade, we believe that this transition should be smooth without any hurdles for them. At DIS we have devised the Bridge Course wherein the first two weeks in the new session is completely devoted to clearing of the concepts, fundamentals and basics that were taught in the previous grade. This recapitulation helps the students not only to help reinforce and remember but also to move from the known to the unknown.
Financial Teaching
Importance of money and its related economies is what has formed a part of DIS Financial Curriculum. Students right from grade 1 onwards are being taught in a very simplified and interesting approach to the economics of handling money.
Social & Emotional Learning enhancing the overall growth of students
"SEL is the process through which children and adults acquire and effectively apply the knowledge, attitudes, and skills necessary to understand and manage emotions, set and achieve positive goals, feel and show empathy for others, establish and maintain positive relationships, and make responsible decisions." At DIS, student's emotional well-being and social skills have always been on educators' radar. We cater Social and Emotional learning considering the following parameters:
Self-awareness, like identifying emotions, recognizing strengths and needs, and developing a growth mind-set.
Self-management, like managing emotions, controlling impulses, and setting goals.
Social awareness, like seeing things from other people's perspective, showing empathy, and appreciating diversity.
Relationship skills, like communication, cooperation, and conflict resolution.
Responsible decision-making, including thinking about the consequences of personal behaviour.
Outdoor Learning - An Intuitive way of Education
Outdoor learning is almost crucial for the comprehensive growth of a student. Be it in a kind of vocational activities or even recreational activities before-mentioned as picnics or school trips. The obvious benefit that the students learn from outside classes is a breath of fresh air. Stress these days is common amongst all ages. In today's environment, the studies show us that the stress level amongst students is growing day by day, which often remains unnoticed. However, we have been changing our approaches towards students, & outdoor education work as an energy sponsor for students. The students get a rest from the mundane & see things from a strange and new perspective. Also, their sharp skills improve and they feel restored along with learning new things.
Behavioural research has shown that the natural environment can have a very severe effect on the overall presentation of the students. It promotes positive mental health & also boosts the holistic development of the students. At DIS we attempt to cover the advantages of education & learning outside of the classroom, also we constantly try to open the doors of unexplored opportunities and a learning environment that is interesting as well as growth-oriented.We take them on trips and outings where they learn immediately through their own experience.
Aiding the Concentration
It is pleasant to understand that being outside really boosts students' concentration. Several studies state that learning received within an outside environment can have a positive influence on different elements of students' overall performance including academics & extracurricular activities. Also, the outside environment improves the ability of students to concentrate for a longer period and maintain the grasped knowledge and information. Learning in an outside environment inspires the interest of the learner in everything that is happening taught, as it allows them to connect the information to images, memories, & personal experiences. 
Computational Thinking
Creative and problem-solving competencies are part of the so-called twenty-first century skills. The creative use of digital technologies to solve problems is also related to computational thinking as a set of cognitive and metacognitive strategies in which the learner is engaged in an active design and creation process and mobilized computational concepts and methods. At DIS, we are introducing the SCRATCH coding platform from grade 1 onwards which helps our students become computational thinkers who can harness the power of computing to innovate and solve problems.
Components of Computational Thinking
Skills
Attitudes
Approaches
Decomposition: Breaking down data, processes, or problems into smaller, manageable parts.
Confident: Believing in one's own ability to solve problems.
Tinkering: Experimenting and playing.
Pattern Recognition: Observing patterns, trends, and regularities in data.
Communicative: Willing and able to communicate effectively with others.
Creating: Designing and making.
Abstraction: Creating a visual model or simulation of a problem that incorporates only the most important details.
Flexible: Able to deal with change and open-ended problems.
Debugging: Finding and fixing errors.
Algorithm Design: Developing the step by step instructions for solving this and similar problems.
Evaluation: Ensuring that your solution is a good one
Proactive Parent Partnership
"Education is a shared commitment between dedicated teachers, motivated students and enthusiastic parents with high expectations" – Bob Beauprez. In order to establish a successful partnership with our parent community that further enhances their parenting experience & their child's development, we work closely with the parents to stay connected, informed and involved. Communication acts as a bridge to engagement and ultimately, strong parent partnerships. At DIS, we greatly value the insights of our parents, thus making them comfortable by reaching out to them regarding various key areas for the development of their child. Thus children here at DIS reach their academic potential with ease and comfort.Every month PTMs are scheduled for an active interaction between the parents, school leaders and teachers.
Student Teacher Ratio
At DIS Pune, we look into an ideal and also as mentioned under the Right to Education Act, pupil teacher ratio for primary classes and upper primary classes are 30: 1 and 35:1 respectively.
Digital Citizenship
In the age of ever changing society and a virtual world, digital citizenship goes beyond conversations about personal responsibility. It's about being active citizens who see possibilities instead of problems, and opportunities instead of risks as they curate a positive and effective digital footprint. The students are taught on various aspects of digital citizenship:
Using technology to make your community better.
Engaging respectfully online with people who have different beliefs than you.
Using technology to make your voice heard by public leaders and shape public policy.
Determining the validity of online sources of information.